Park information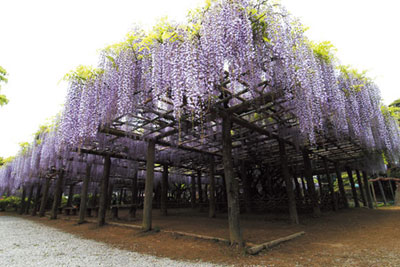 Designated as a natural treasure by Japan's Ministry of Education in January 1928.
Nationally designated again on August 22, 1955 under the Law for the Protection of Cultural Properties.
(Special Natural Protected Trees)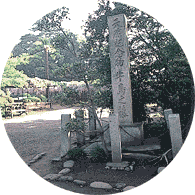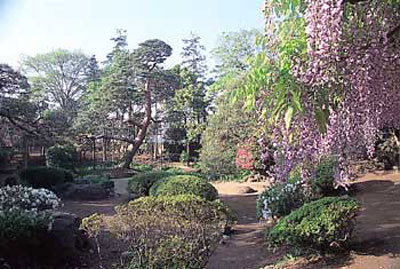 The wisteria trees here are more than 1,200 years old and closely resemble Wisteria brachybotrys (better known as silky wisteria), but it twines clockwise and does not have hairy tendrils.
Although wisteria can be found in rural parts of Honshu, Shikoku, and Kyushu, this particular variety is the most prized for horticulture.
It has the longest flower clusters of any wisteria, some of them reaching two meters in length. Its roots can spread across ten square meters in area.
The flowers bloom in a dark lilac hue.
The trees split branch out into several stalks from a single root, spreading across a trellis some 700 square meters in size. The same wisteria can be found in three locations.
The best time to see the flowers is between mid-April and early May.
The sight of the park's wisteria at their peak has been called the most beautiful in the world.
The park covers two hectares in total.
It features wisteria of various colors and sizes, charming little islands, and lakes surrounded by iris, rhododendron, and ancient pines over five hundred years old to add to its unique charm.